Vitebsk Distillery
Vitebsk Distillery is a high-technology enterprise producing alcohol, vodka and alcoholic beverages.
The company manufactures more than 40 descriptions of products:
- vodka
- special vodka
- sweet nastoyka
- bitter nastoyka
- strong liqueur
- sweet liqueur
- emulsion liqueur
- gin
- balsam
- cognac
Non-alcoholic beverages
The company's products have won numerous awards at international contests. The company collected 25 medals in 2008 alone. The company's Vodka.by, Krepki Oreshek nastoyka and Black Knight balsam were awarded gold medals at the 9th International Odesski Zaliv Contest in 2009. Gold medals were presented to Zhitnitsa vodka and Krepki Oreshek nastoyka at the Best Products 2009 contest in Moscow. The gold of the 8th International Alcoholic Beverages Testing Contest in Minsk went to Pigeon's Milk emulsion liqueur and Krepki Oreshek bitter nastoyka.

The company exports its products to the Baltic states, China, Kyrgyzstan and Russia. The products which enjoy steady demand among foreign customers include Northern Province, Northern Province with honey, Zhitnitsa, Northern Standard, Vodka.by and Festivalnaya vodka, Golden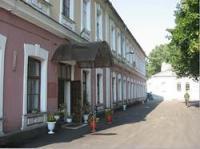 Aurochs with Pepper special vodka, Coffee Baron and Cherry with Chocolate liqueurs, Belovezhskaya Pushcha, Yesche po Odnoy, Pertsovaya bitter nastoyka, Black Knight balsam, others.

Contacts:
Vitebsk Distillery
45 Revolyutsionnaya Str., Vitebsk, 210001
e-mail: lvz@vitebsk.by
phone: +375 (212) 36-93-61
marketing and foreign economic activity department
Head – Valentina Tsybulskaya
Phone/fax: +375 (212) 37-06-35
e-mail: marketing@vitvodka.by