Klimovichi Distillery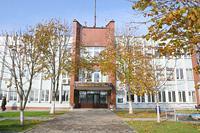 Klimovichi Distillery is one of Belarus' largest and oldest producers of alcoholic beverages. The company was founded in 1858.
The company manufactures a wide range of products:
White and special vodka – over 30 descriptions;
Balsams;
Sweet and bitter nastoyka;
Wines;
Liqueurs;
Cognacs;
Alcoholized fruit juices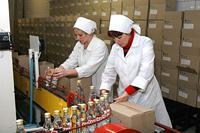 The company uses only natural ingredients. Having studied the alcohol market trends in Belarus and overseas, the company took a decision to develop a new promising KLIMGRAD trademark. Bottles for the new trademark will be specially designed.
The KLIMGRAD product line will include white vodka, balsam, nastoyka and liqueur.
The company has certified its products in
accordance with an ISO 9001-2001 quality management system.
Klimovichi Distillery has won over 100 gold, silver and bronze medals at international exhibitions, fairs and tasting contests.
Contacts:
10 Naberezhnaya Str., Klimovichi, 213633, Mogilev oblast
Phone: +375-2244-5-65-30 (reception)
+375-2244-5-65-75 (fax)
+375-2244-5-63-57 (marketing and foreign economic links department)
+375-2244-5-65-65 (sales department)
+375-2244-5-65-26 (supply department)
e-mail: klimlvz@tut.by
klimlvz05@mail.ru (marketing and foreign economic links department)