Gomel Distillery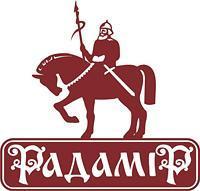 Gomel Distillery is one of the flagships of the Belarusian liquor industry, famous not only in Belarus but also abroad.
Beginning April 2007 the company's products have been marketed under the Radamir brand.
The company relies on up-to-date equipment, latest technologies and highly qualified personnel.
The distillery is composed of an ethanol plant, four vodka and liquor production lines fitted with foreign equipment and Sadko proprietary retail network.
The annual production capacity of the enterprise nears one million decalitres of alcoholic beverages. Gomel Distillery produces over 60 descriptions of vodka, cocktails, balms, nastoykas, liqueurs, punches, brandies and cognacs.
The ethanol plant (Polesye branch) produces Lux and Super Lux ethanol. In 2006 the plant launched a new variety of premium-class alcohol called Polesye. The enterprise also makes malt for bakeries, kvass wort concentrate, kvass concentrate, kvass and carbon dioxide.
The quality of our products is unrivalled. The unique combination of modern technologies and old traditions results in products of exceptionally high quality and great taste. We use only natural ingredients and highly purified water which guarantees the safety of our products.
The company's success is underpinned by cutting-edge technology and constantly upgraded equipment. Sticking to the original time-proved recipes of vodka, liqueurs and balms, the company keeps in touch with the latest developments in the area of alcoholic drinks production.
Gomel Distillery received HACCP (Hazard Analysis and Critical Control Point) certificate, ISO 9001 (quality management certificate), ISO 14001 (environmental management system) and OHSAS 18001 (Occupational Health and Safety Management Systems).
The international certificates help the company boost its export potential and remain one of Belarus' leading exporters of vodka and alcoholic beverages to the Baltic States.
In the conditions of the cut-throat competition the products of Gomel Distillery enjoy a steadily high demand which attests to their excellent quality and capability to explore new markets.
The premium quality and high competitiveness of the Radamir brand are the key factors behind the company's successful marketing policy. The brand
has secured a firm foothold on the domestic market and greatly advanced to the markets of Latvia, Estonia, Russia and Germany. Lithuania imports company's kvass wort concentrate.
Gomel Distillery products have received numerous awards for sterling quality and stylish design at national and international exhibitions in Minsk, Moscow, Saint Petersburg, Sochi, Vilnius, Riga and Brussels.
Over the last ten years, the company collected more than 100 awards, including
- Six Grand Prixes
- Over 50 golden medals
- Over 45 silver medals
- Over 13 bronze medals
Contacts
Gomel Distillery
106 Sevastopolskaya Street, Gomel, 246042, Belarus
E-mail: info@glvz.com, ved@glvz.com
WWW.Vodka-by.com
Phone: +375 (232) 37 09 97, + 375 (232) 36 36 32
Fax: +375 (232) 36 41 02, + 375 (232) 36 36 18