Akvadiv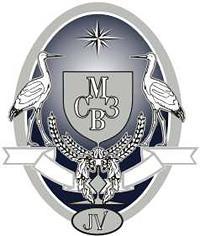 Malinovshchina-based Akvadiv distillery is an advanced company distinguished by cutting-edge technology and high-quality alcohol products.
The company's premises include a distiller shop floor, alcohol cellar, liquor and wine production shop floors. The company also operates mineral and drinking water bottling lines. The enterprise performs all the stages of alcohol production cycle: from grain storage and processing to bottling.
The company is certified with HACCP (Hazard Analysis and Critical Control Point), ISO-9001-2001 (quality management system) and ISO-14001-2005 (environmental management system). This guarantees high quality and safety of the products.
At present Akvadiv brand portfolio includes over 50 descriptions of liquors, rectified ethanol, mineral and drinking water. All the products have the necessary certificates of conformity.
The company's trading partners include Latvia, Lithuania, Azerbaijan, and Ukraine. Supply contracts were signed with Turkey, Bulgaria, Columbia, and Vietnam. The company spares no effort to boost the export and penetrate into new markets.
The enterprise offers:
- vodka
- bitters
- dessert and cream liqueurs
- brandy
- fruit wine
- mineral water
- still drinking water
The beverages are bottled into 0.5, 0.375 and 0.7 litre bottles. The size of souvenir bottles ranges from 0.2 to 1 litre. Fruit wines are sold in 0.5, 0.7 and 0.75 litre bottles.
The success of any company depends not only on its clientele but also on assortment range. New products should be constantly introduced to maintain customer loyalty. The specialists of the plant are constantly working to diversity the company's offer range.
In 2009, the enterprise launched the production of new alcoholic drinks, among them are special vodkas Akvadiv Mint, Akvadiv Orange, Akvadiv Anise, bitter brandies Akvadiv Zubrovochka, Akvadiv St John's Wort, Akvadiv Pepper, Akvadiv Ginger with Honey, Akvadiv Lime Blossom with Honey, Golden Anise, balsam Akvadiv.
The company has recently certified its new liqueurs designed for domestic and foreign markets. They include dessert liqueurs Akvadiv Herbal, Akvadiv Honey Sage, Akvadiv Ashberry, Akvadiv Blackberry, Akvadiv Red Current, Akvadiv Cherry, sweet liqueurs Akvadiv Cherry with Cognac.
The quality of Akvadiv products has been recognized by both consumers and experts. Beginning 1998, the company has garnered an impressive collection of 80 medals and numerous diplomas. The company is a regular participant of most prestigious international competitions.
At the Wine-Vodka 2008 international exhibition in Sochi that gathered about 300 companies, Akvadiv was awarded the Grand Prix in the category Rectified Ethanol and three golden medals in the categories Mineral Water, Souvenir Vodka and Balsams.
The latest achievements of the company include a golden medal in the category Souvenir Vodka at the Prodexpo 2009 in Moscow, a silver medal in the categories Special Vodka and Balsams and a golden medal in the category Semi-Sweet Light Liqueurs at the 8th international tasting competition Expoforum 2009 in Minsk.
Contacts:
Malinovshchina village, Molodechno region, Minsk oblast, 222315, Belarus

Reception: + 375 1773 200 98,
Sales department: + 375 17 506 25 28, + 375 17 506 25 29, + 375 17 732 31 25;
www.akvadiv.by
E-mail: info@akvadiv.by