Orgpishcheprom
Orgpishcheprom, an affiliate of the Belgospishcheprom concern, is an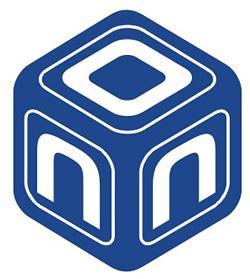 engineering company established in 1965.
We have accumulated considerable experience providing services to food industries of Belarus, the Baltic states, Russia and Ukraine.
Orgpishcheprom is an official representative and supplier of high-performance equipment of the world's leading manufactures. The variety and quality of this equipment can satisfy most demanding customers:
We offer:
- baking and confectionary equipment (doughmakers, bakery ovens, complete lines for bakery products, snacks, confectionary and other baked foods; technologies and equipment for take-over, distribution, storage, cleanup, transportation and measuring; cutting and packaging equipment);
- weighing-and-packing machines (for dusty-forming, bulk, single-piece, liquid and pastelike products; equipment for transport packing);

- bottling equipment (to bottle various types of liquids in polyethylene containers and glass bottles);
- capacious and tailor-made equipment (from iron or stainless steel of any size or structure), including equipment fitted with steam jackets, stirring devices, CIP systems, tubs, screw-type conveyors, etc.

- chilling equipment (ammonia and freon systems for cooling and freezing, heat-transfer equipment, compression-condensation units, commercial freezers).

One of the distinguishing features of the company are its complete warranty responsibility and after-sales commitment. The enterprise carries out installment works, personnel training and consultations.
Orgpishcheprom quality management system is in compliance with international ISO 9001-2001 standards which guarantees excellent customer service.
Pishchemash Plant is an affiliate of Orgpishcheprom. It produces metalware, capacious equipment from iron or stainless steel with the capacity up to 100 cubic meters, including equipment with steam and cooling jackets, stirring devices, holders, tubs, screw-type conveyors, measuring tanks, gas-bags, conveyers, etc.
4 S. Kovalevskoi Lane, Minsk, 220014
Phone: (017) 226-25-42,
Phone/fax: (017) 226-25-43
(21 Minina Street, Minsk, 220014,
Phone/fax: (017) 226-25-22, 226-25-27, 226-25-33),
E-mail: orgprom@yandex.ru