Bellakt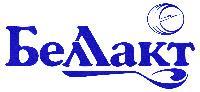 Founded in Volkovysk in 1970 Bellakt is a rapidly developing company and a major producer of baby foods and dairy products in Belarus.
Sophisticated equipment and state-of-the-art technology help the company balance good taste and healthy eating.
Apart from a large collection of diplomas of numerous exhibitions and competitions, the company has all the necessary quality certificates confirming its right to develop, produce, store and market powdered foods and dairy products. Our strategic priorities include customer loyalty and partners' trust.
The company's product range includes infant formula, instant baby cereals, special foods for pregnant and breastfeeding women and diet foods. The core products of the company are infant and baby formulas.
For over 38 years Bellakt has been among the leading infant formula producers among the post Soviet Union states.
The company also produces whole milk powder and non-fat milk powder, butter, a wide variety of whole and skimmed dairy foods, animal nutrition products. The assortment range includes over 200 descriptions of nature based products. The company constantly refreshes brands to keep them relevant: in 2007 the new products accounted for 24.2% of the total output reaching 32% in 2008.
The production is highly automated. A large-scale modernization helped the company to keep up with ever-growing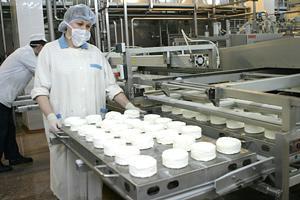 domestic demand for infant formula and boost the export potential.
At present the company is able to process about 700 tonnes of milk a day or 255,000 tonnes of milk a year.
Bellakt offers:
1. products for pregnant women
2. baby and infant foods
3. milk products
- traditional products
- cultured milk products
- cottage cheese
- soft cheese
- desserts
- yoghurts, yoghurt drinks
4. butter
5. diet foods
6. powdered products
- milk powder
- whole milk substitutes
Bellakt developed and introduced the following management systems:
- STB ISO 9001-2001 (quality management system);
- HACCP (Hazard Analysis and Critical Control Points);
- ISO 14001-2005 (environmental management system);
- OHSAS 18001-2005 (Occupational Health and Safety Management Systems).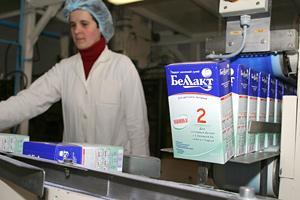 Bellakt is an export-driven company that has secured a firm foothold not only on the domestic but also on foreign markets.
It has established a commodity distribution network all over Russia and other CIS states (Moldova, Ukraine).
The company is actively exploring new markets. After Bellakt brand was recognized in Libya, Syria and Venezuela, the enterprise started establishing business contacts with Egypt and Vietnam.
Contacts:
133 Oktyabrskaya Street, Volkovysk, 230019, Belarus
E-mail: bellakt@bellakt.com
Reception: (+375 1512) 22649
Marketing department: (+375 1512) 52147
Sales department: (+375 1512) 52722
Foreign trade department: (+375 1512) 51068