MozyrSalt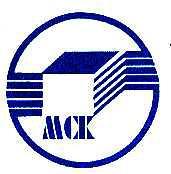 Founded in 1982, MozyrSalt has turned into a major producer of vacuum-evaporated salt in the CIS and Europe.
MozyrSalt is a key component of the food security programme of the Republic of Belarus. It is a large and progressive enterprise which designed production capacity nears 360,000 tonnes of salt a year. The company gives jobs to over 1,000 people.
The enterprise uses raw materials extracted from the Mozyr salt deposit. The know reserves of the deposit
number hundreds of million tonnes. The depth of the saline layers ranges between 600-1250 metres.
The premium quality salt Polesye is recognized all over the world. The company's products are ecologically safe and are in compliance with most rigid international standards like HACCP (Hazard Analysis and Critical Control Point), ISO-9001 (quality management system) and ISO-14000 (environmental management system).
The company produces various kinds of salts. All of them are derivatives of the basic product – premium quality salt Polesye. The salts include micro additives. Each of the salts is purposed for various needs: premium quality salt Polesye, premium quality salt Polesye with iodine, premium quality salt Polesye with fluorine, premium quality salt Polesye iodize and fluorized, tablet salt, salting and nitrite mixtures, seasonings and cosmetic salt.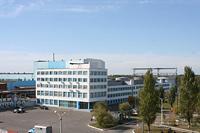 The salt is exported to Russia, Ukraine, Kazakhstan, Kyrgyzstan, Azerbaijan, Tajikistan, Georgia, Lithuania, Latvia, Estonia, Hungary, Slovakia, Romania, Poland, Bulgaria, Serbia, Austria and Norway.
The company's products are regularly awarded at international food exhibitions, like Prodexpo (Moscow) and Prodexpo (Minsk). It is a many-times laureate of the quality excellence award of the President of Belarus.
Contacts:
Mozyr, Gomel region, 247760, Republic of Belarus
Phone: + (375) 236 33 79 84,
Fax: + (375) 236 33 79 03
e-mail: sales@mozyrsalt.com
www.mozyrsalt.by