Spartak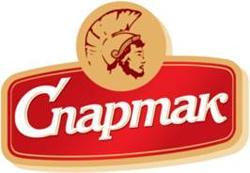 The Spartak confectionery is among the largest sweets manufacturers in Belarus. The history of the company dates back to 1924, when a confectionery called Prosvet was inaugurated in Gomel. The today's name was given to the enterprise on 8 November, 1931.
In 1994 the state enterprise was reorganized into a joint-stock company, and four years later, in 1998, an American-Belarusian joint venture was founded.
The company's core competence is manufacturing and distribution of confectionery goods. The company offers chocolate and chocolate bars, candies, boxes and sets of chocolate candies, caramel, waffles and wafer bars, cookies and cakes.
The product portfolio comprises over 340 descriptions of confectionary grouped in the following categories:
- Caramel
- Cookies
- Waffles
- Candies
- Chocolate
- Cakes
The company's production facilities occupy a total area of 46,000 square meters; another 14,000 square meters is under construction. The premises of the company cover the territory of 8.6 hectares.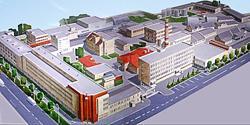 The major raw materials used by the company include cocoa beans, sugar, molasses, flour, nuts, pureed fruits and berries, fatty substances, dairy products and starch.
The new strategy of the factory's development emphasizes significant modification of assortment and constant improvement of quality of the products. The up-to-date equipment and state-of-the-art technologies employed at the central laboratories of the company help maintain strict control over the raw materials, semi-finished and ready products.
The success of the company is determined by the use of high-quality raw materials, advanced equipment, excellent customer service and smart marketing policy. In this connection Spartak decided to develop a quality management system within the factory.
At present, nobody doubts the quality of Spartak products. The company has been awarded numerous prizes and diplomas at national and international specialized confectionary exhibitions and contests.
The products of the confectionary are certified with a number of international standards:
ISO 9001 (quality management system)
ISO 14001 (environmental management system)
HACCP (Hazard Analysis and Critical Control Point)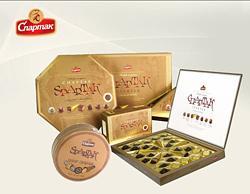 In 1995-2008 various awards were presented to over 50 descriptions of the company's products.
The reasonable financial and technological policy helped the company stay afloat during difficult times and move forward.
Spartak is a popular confectionary brand. The excellent quality of the products is attributed to the constant development and introduction of cutting-edge technologies and equipment, the use of premium organic raw materials and original recipes. This is why there is no surprise why the collection of awards of the company is constantly growing.
Contacts:
63 Sovietskaya Street, Gomel, 246655, Belarus
Phone (fax): + 375 (232) 602745, info@spartak.by